Annual Conference of CHAIN5 in Tallinn
The Annual Conference in 2020 has been held in Tallinn, Estonia – 12/13 of March and a social programme of the 11th. Due to the corona virus the set-up and the format for the workshops had to be changed. But 45 peope have been in Tallinn…
See all presentations at 'activities'. You are welcome!
The 2021-conference will be in March, in Zagreb, Croatia.
Conferences by our partner-organisations
At 'activities' we are mentioning also conferences organised by our partner-organisations.
Next Vocational Skills Week (2019)
This year the VSW has been held in Vienna, during the week of 5 November 2018. CHAIN5 contributed to this week, like we did in 2017.
In 2019 the VSW will be in Helsinki (14-18 October). 
Discussion about Higher VET
There are a lot of discussions going on about higher VET and the role of this level for having more status for VET. And VET in general.
There has been published a working paper in December 2017 by Cedefop with cases in some member states (Germany, the Netherlands, France, Finland, Austria…). The researchers has been looking at the development at the higher levels, in VET and HE. This working paper can be found at 'publications', plus a link to all papers that has been used for the document about the future of VET.
Annual Conference Brussels
Presentations and other documents that have been used during the annual conference in Brussels (8-9 March 2018) can be found at 'activities'. 
Memorandum of Understanding
During the Vocational Skills Week the partners in VET4EU2 signed a Memorandum of Understanding. CHAIN5 is linked to VET4EU2 through the mandate of DG E of the European Commission.
Vet4EU2 memorandum nov 2017
After the signing: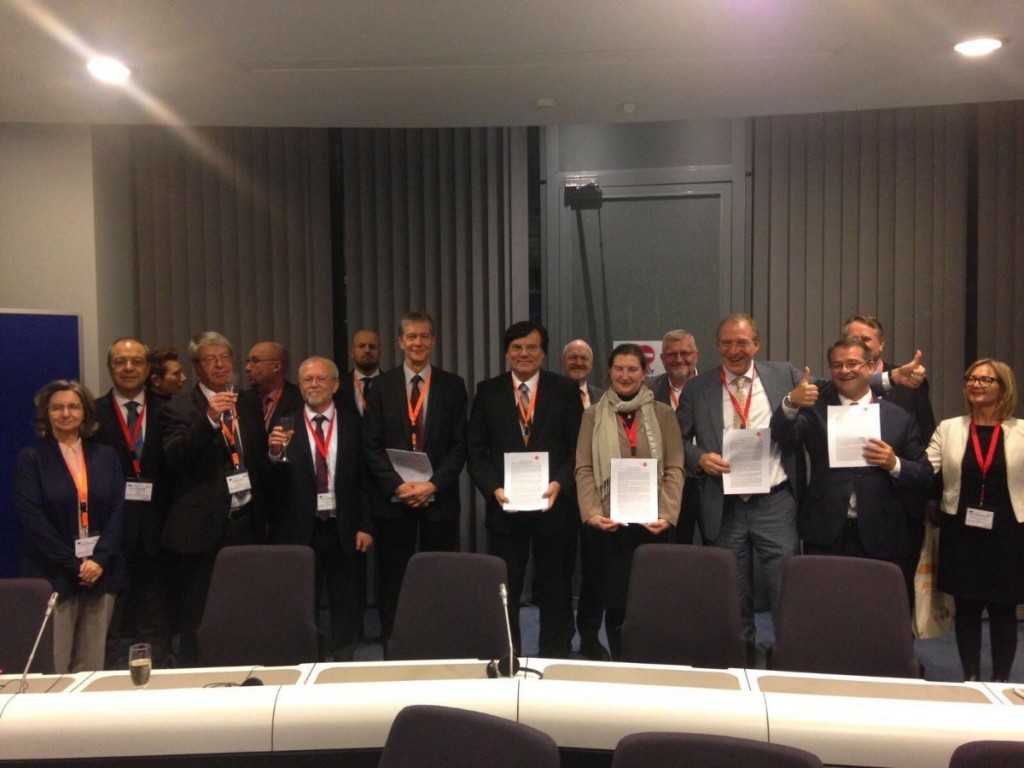 Seminar Work-Based Learning in Luton, UK
On the 9th and 10th of November 2017 we had our international seminar on Work-Based Learning, in Luton and hosted by the University of Bedfordshire.
The presentations, plenary and used for the workshops, can be found at 'activities'. But here the summary of the feedback by the participants: we are proud!
evaluation_luton_9-10_november2017
Overview SCHE in the Bologna Process
Here an overview of the position of SCHE in countries involved in the Bologna Process. But… we think that this information can be improved. Please, take a look and send us your comments (info@leido.nl).